NATIONAL MUNITIONS COMPANY
Eldred
The Bomb Line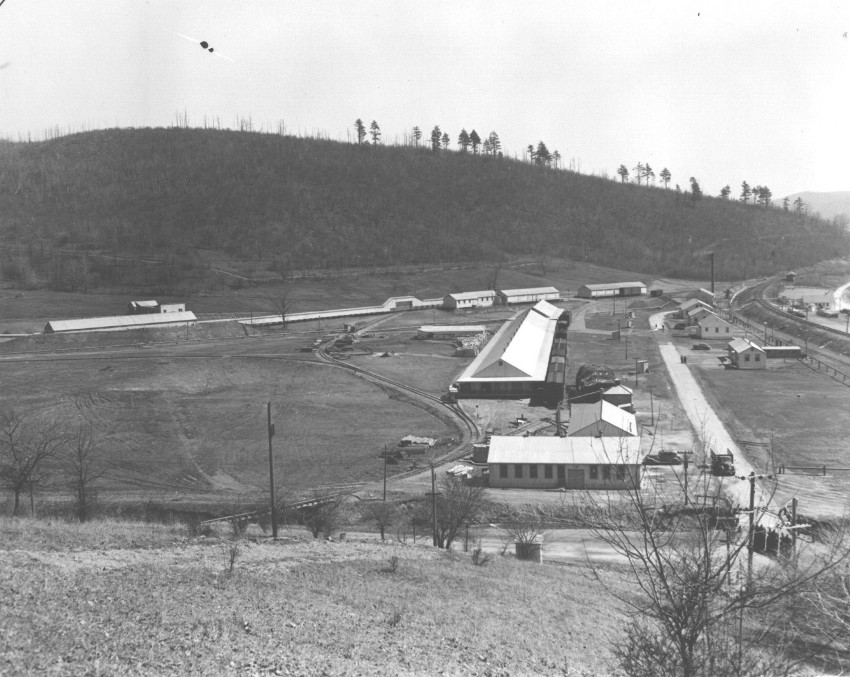 General view looking east and showing the first half of the Bomb Shell Line. The building in the upper right of the picture near the boiler house, with the freight car in front, is the Ammonium Nitrate Storage Building. The next building is Shell Receiving Building No 9. Then comes Shell Cleaning Building No 10 and No 10A Bomb Case Storage Building. The Shell Conveyor passageway and partially concealed behind the barricade the Shell Loading Building No 12, 13 and 16. In the foreground can be seen the narrow gauge trackage for transporting materials about the facility.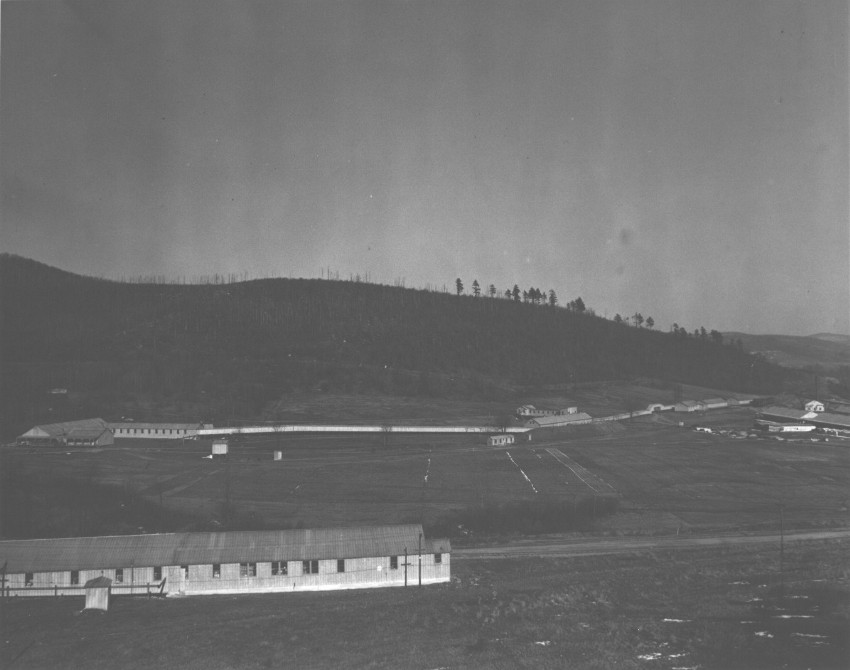 General view taken across the valley looking east from the west slope and showing the length of the bomb line.
In the foreground is the Women's Change House on the fuse line.
AMMONIUM NITRATE STORAGE BUILDING No 8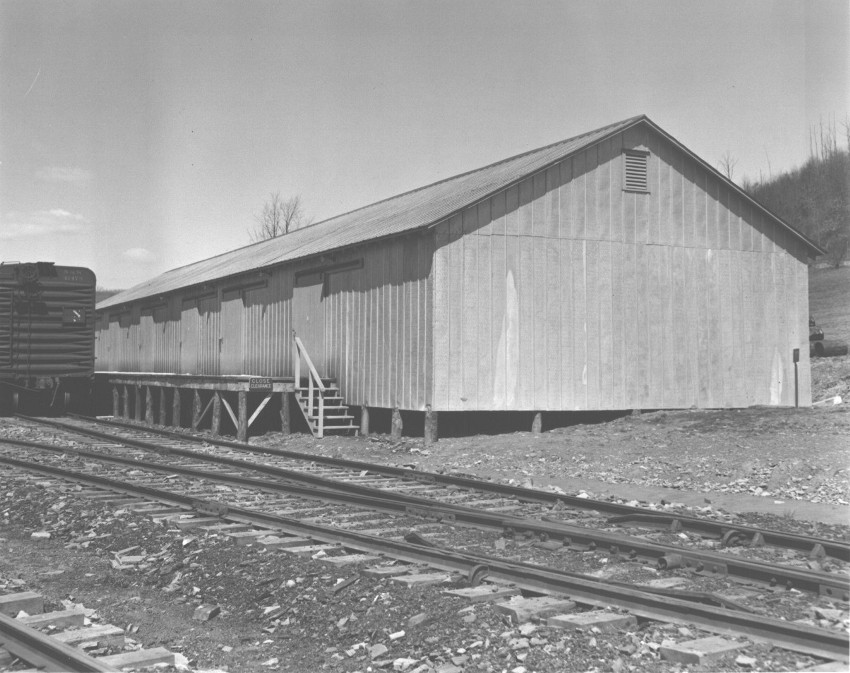 The Ammonium Nitrate building is located on one of the standard railroad sidings and the first building on the bomb shell line. An addition to this building, No 8A, is used for the storage of the empty nitrate drums. The ammonium nitrate is hauled from this building to Building No 15 by tram cars to be screened.