NATIONAL MUNITIONS COMPANY
Eldred
Bomb Testing Range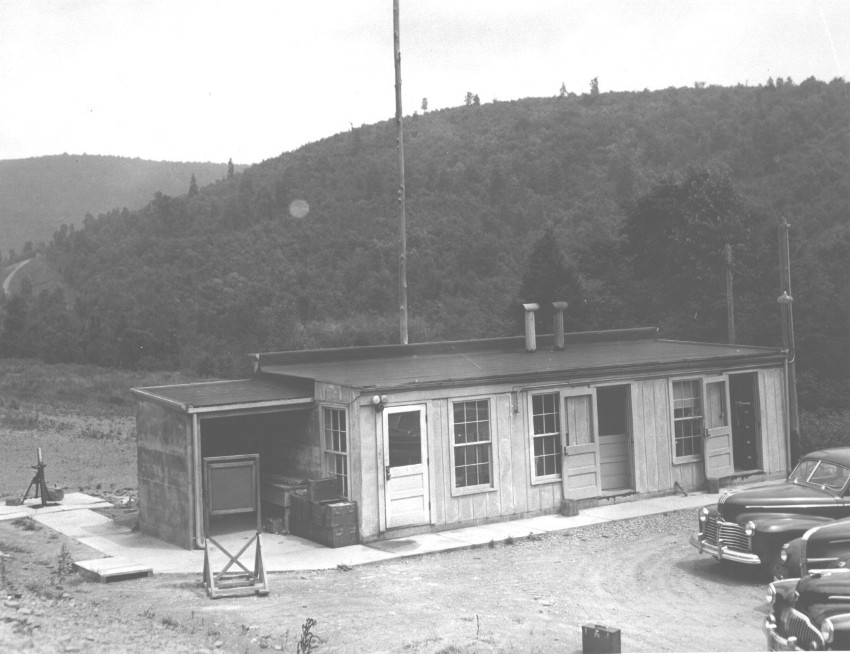 Mortar launch site and control house.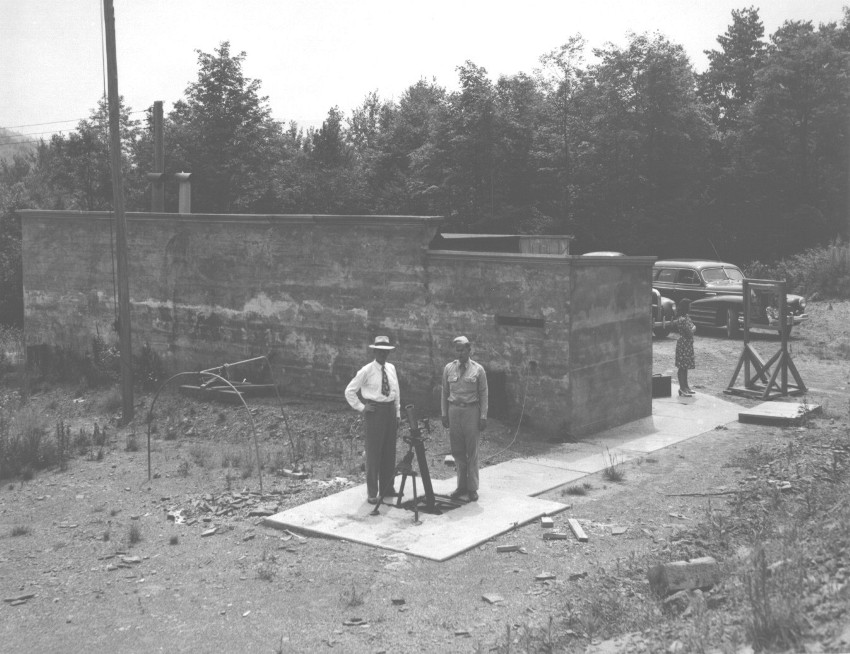 Mortar lauch area and observation by mirror by lady in background.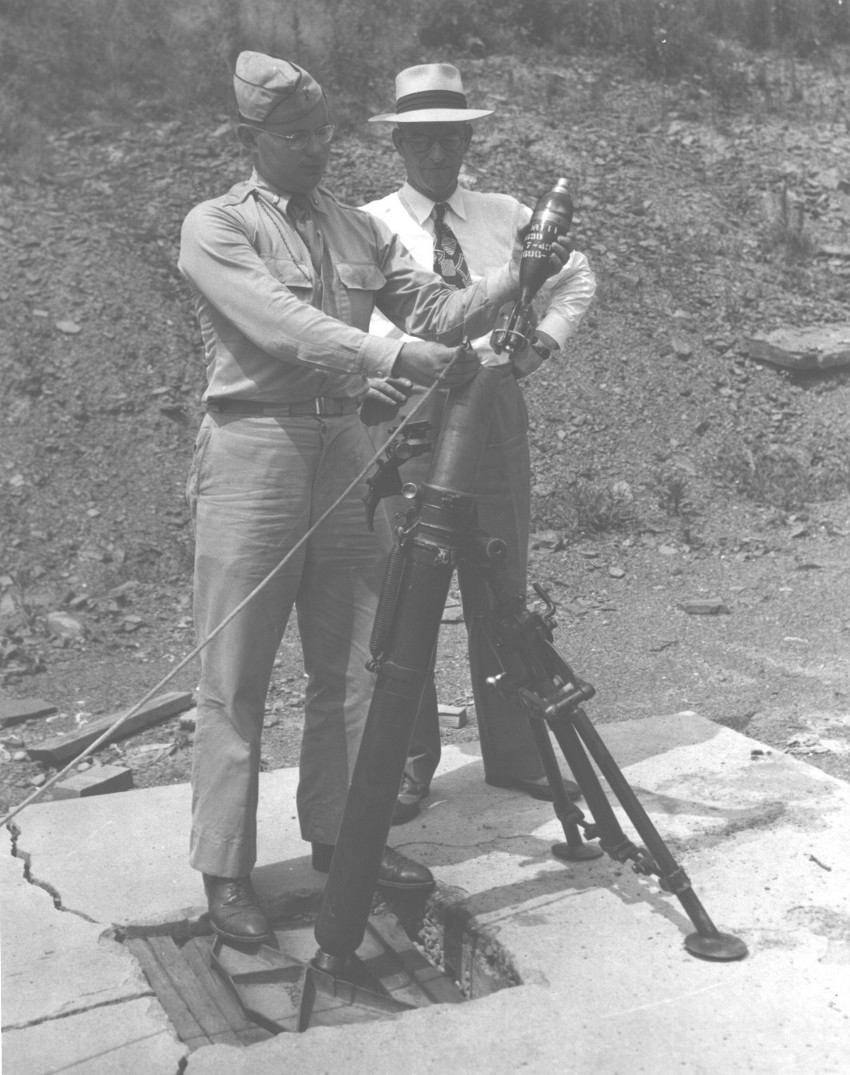 Preparing the shell for launching.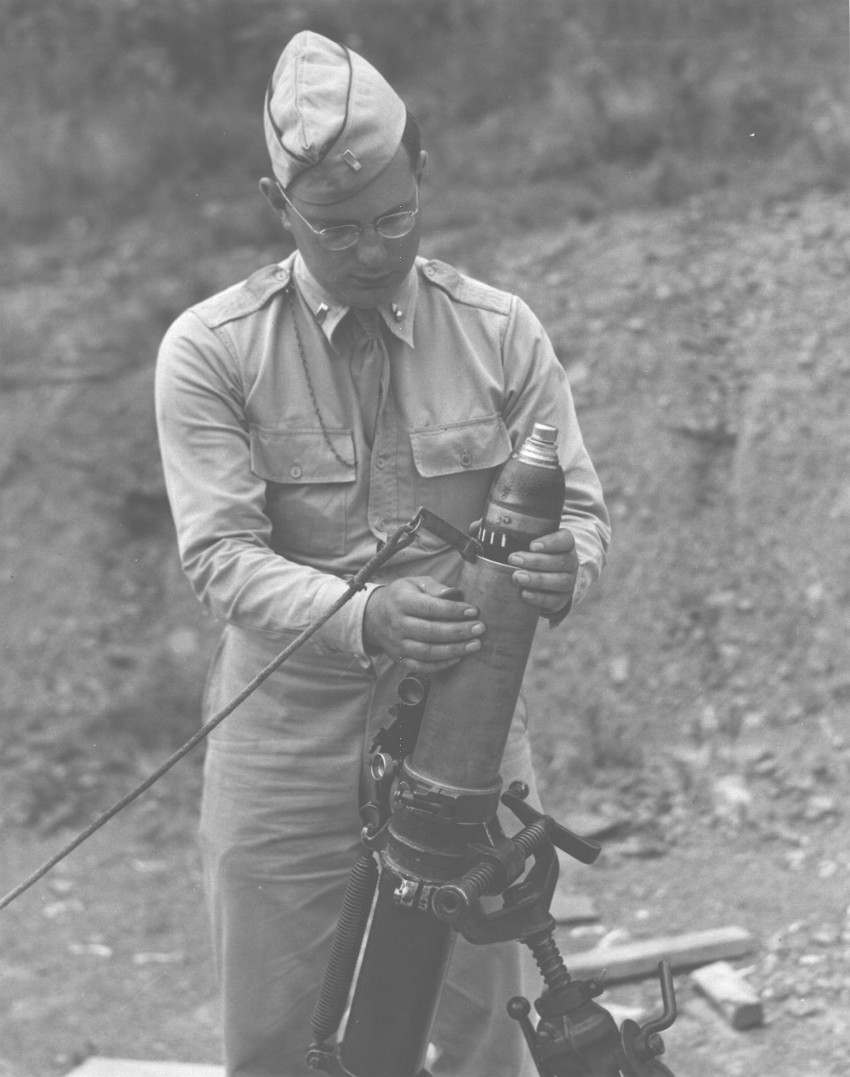 Setting the firing jig to launch mortar.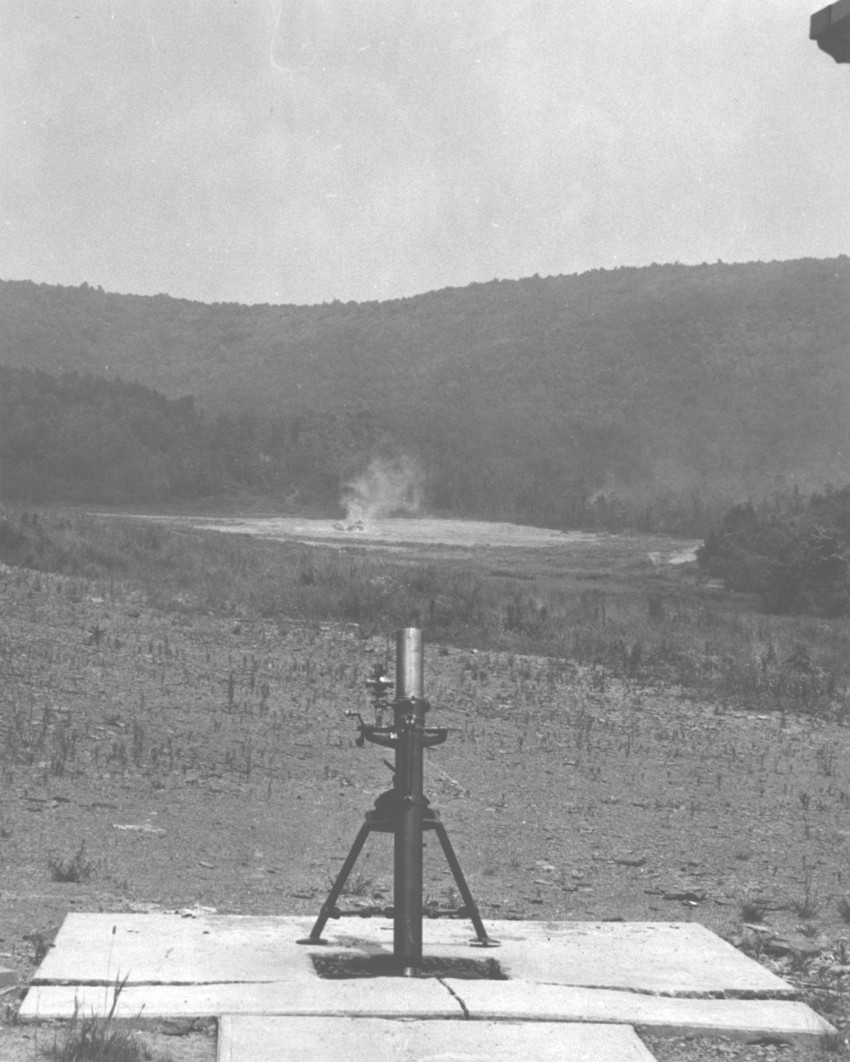 Mortar shot and explosion several hundred feet away.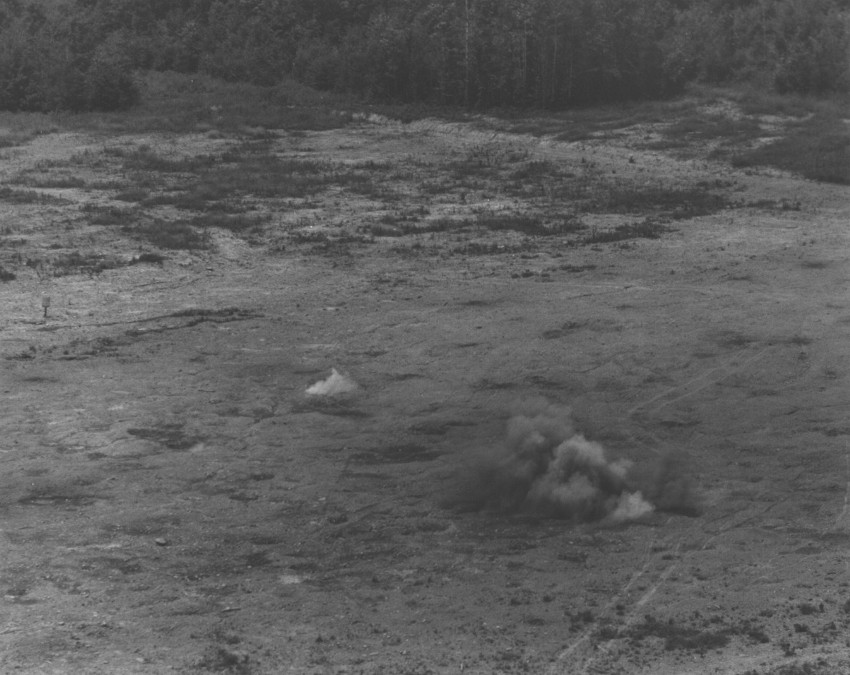 Mortar explosions from observation bunker.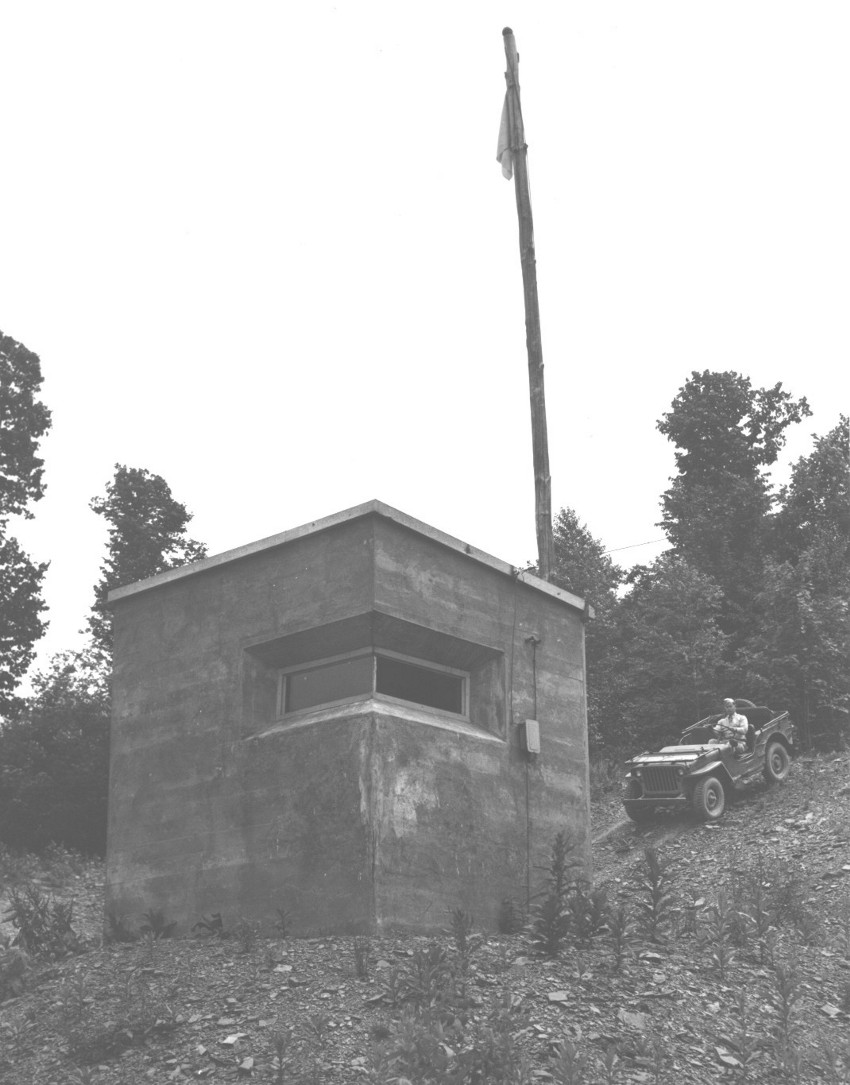 Observation bunker overseeing testing range.