NATIONAL MUNITIONS COMPANY
Eldred
Building No 12: Bomb Shell Loading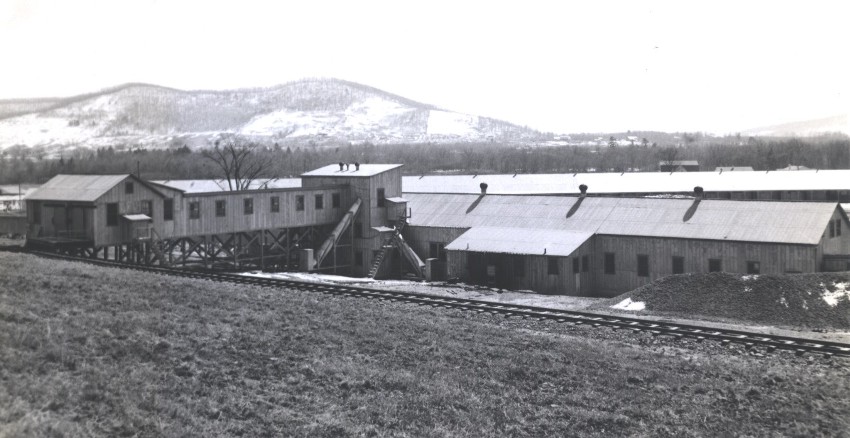 View of east elevation of the Shell Loading Buildings. The building at the left, No 15, is the Receiving and Screening building for Ammonium Nitrate and TNT. The nitrate is brough down from the storage building No 8 and the TNT from the storage magazine by narrow gauge rail. The covered passageway connects with the third story of Building No 15, the Amatol mixing house.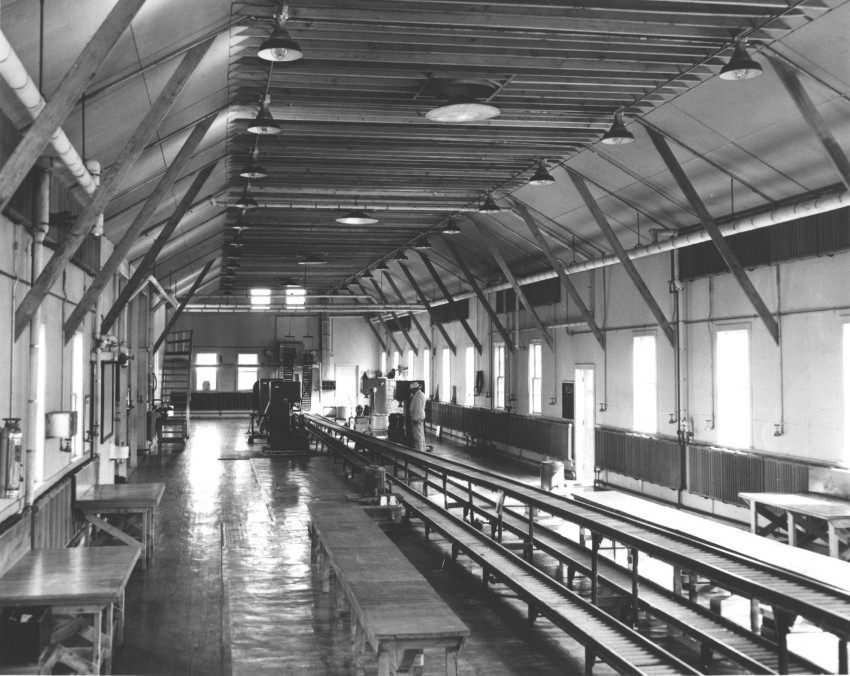 Interior view of Shell Loading Building No 12, looking east toward the conveyor entrance from building 10.
Notice the large Denison hydraulic presses toward the rear and also the roller conveyor system.
Empty bomb trays roll down the upper conveyor by gravity to be used again.
PREHEATING ROOM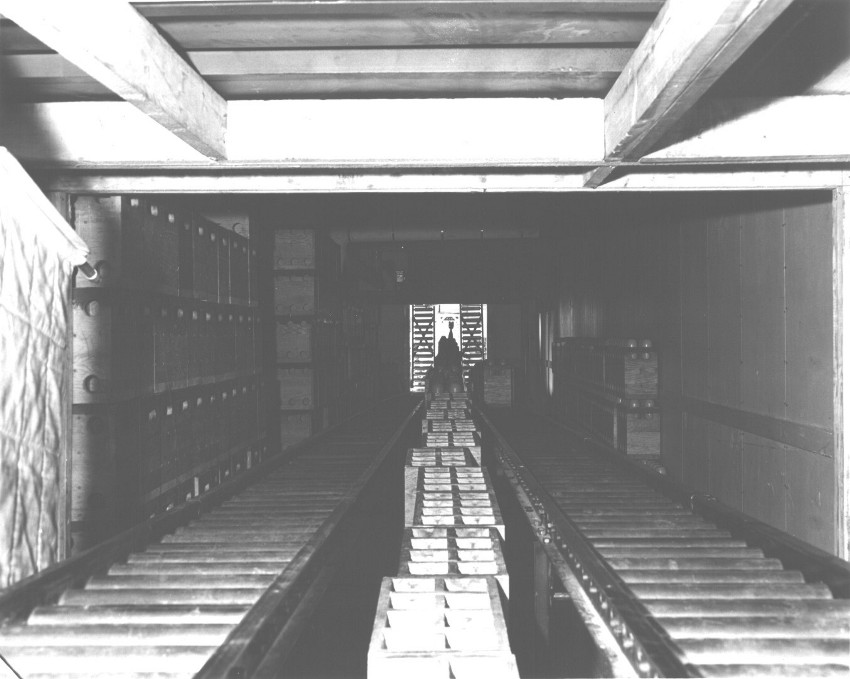 At the end of the conveyor passageway before entering building 12, the bombs enter a heated room to bring their temperature up to a point suitable for loading. This view is through the pre-heater looking toward the entrance to the loading building 12.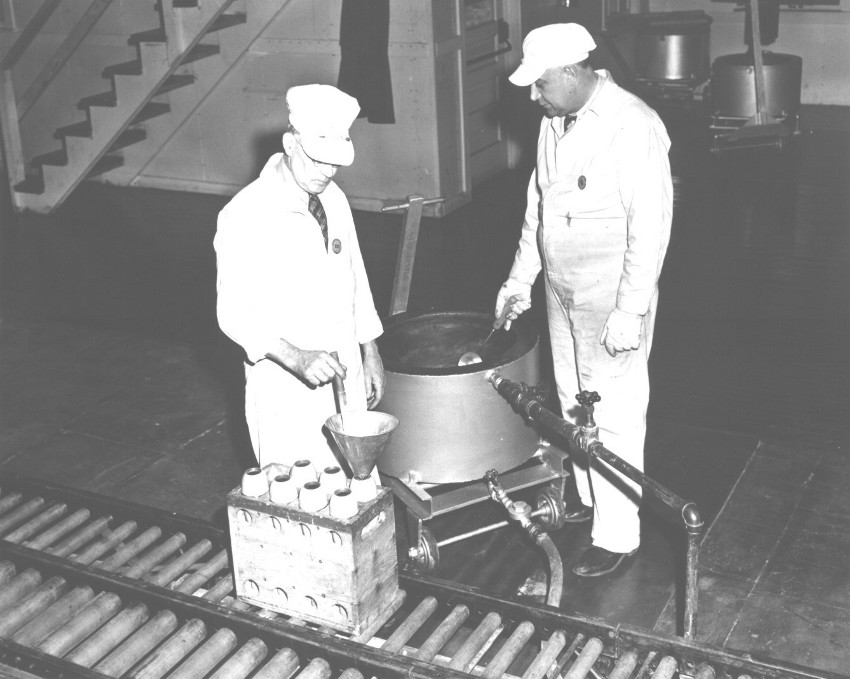 View showing Amatol buggy with steam line connected to keep the Amatol warm while being loaded into the bombs.
The bombs are loaded in two increments.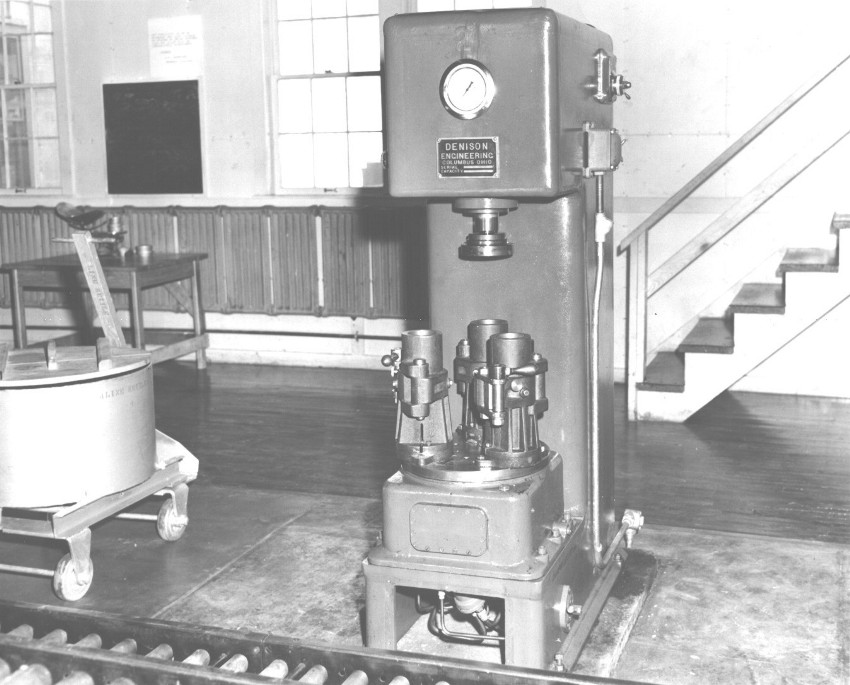 Detailed view of Denison Hydraulic indexing press, for pressing Amatol to proper density in the bomb shell. Note the bomb holders or chucks on the press. These are so designed that the pressure of the press is exerted on the walls of the bombs and not on the tail.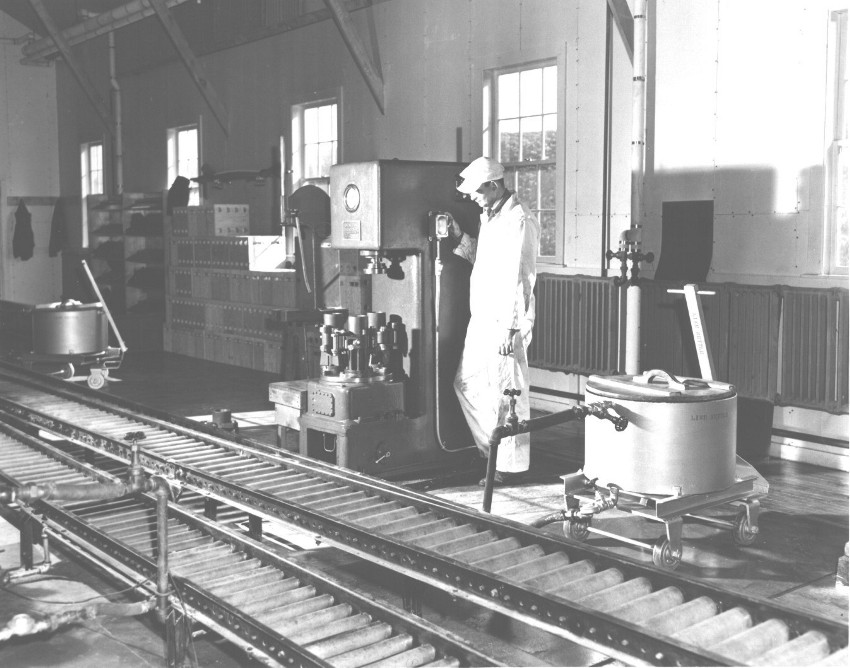 Another detailed view of the Denison Hydraulic press in action.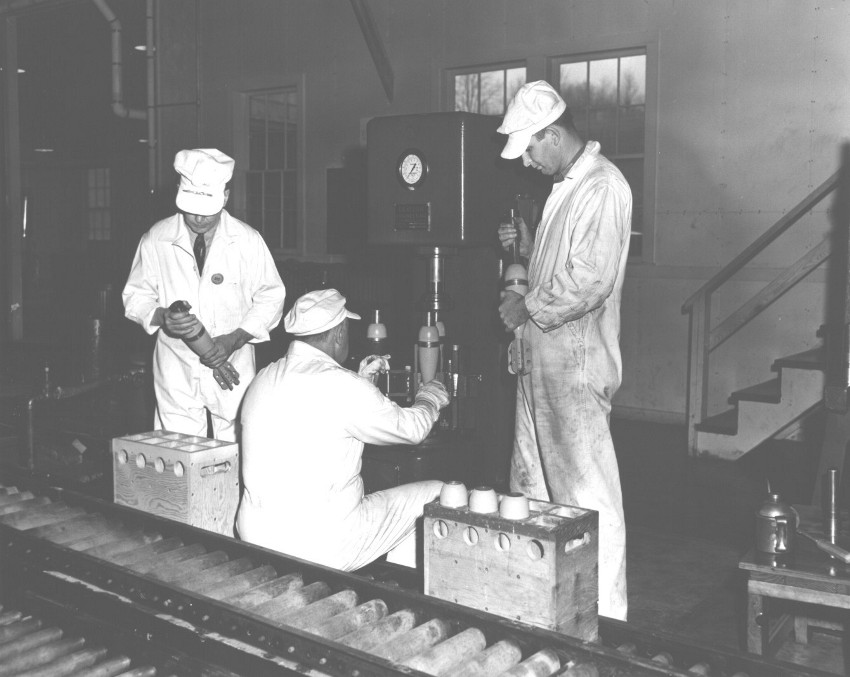 View showing bombs being placed in bomb holder for pressing the Amatol in the bomb body to the proper density. In pressing the second increment of Amatol into the bomb, the cavity to receive cup, adapter and fuse is formed simultaneously. The wax cup, into which the booster or adapter is placed, is then inserted and sealed with TNT.
Compressor House
This building housed the air compressors which furnished compressed air for the operation of the shell loading equipment. It was located outside the barricade adjacent to Building No 12.