NATIONAL MUNITIONS COMPANY
Eldred
Building No 19: Shell Assembly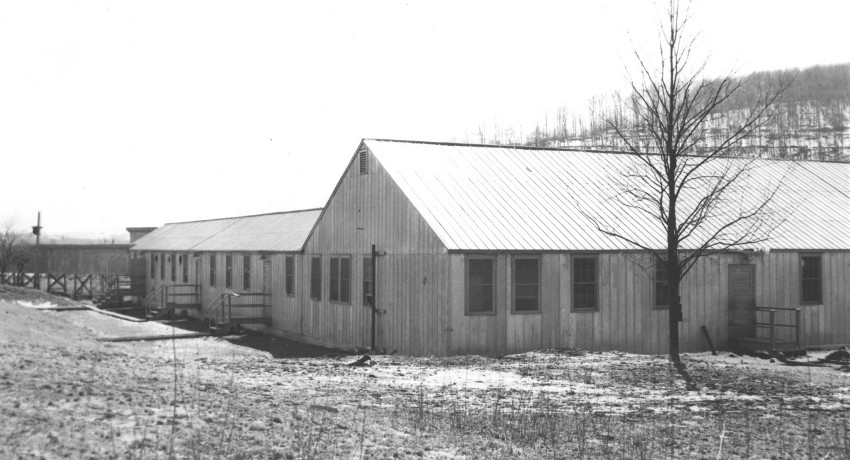 Northeast elevations of Building No 19, left, and Building No 20, right.
The conveyor from Building No 12 may be seen at the left entering Building No 19.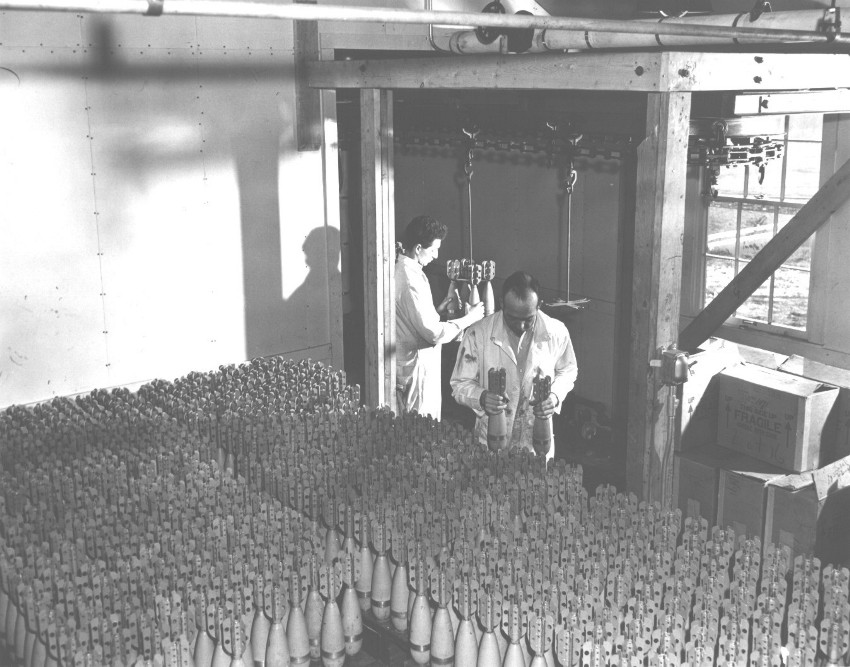 View showing end of conveyor at Building No 19, with bombs coming from the Shell Loading Building No 12.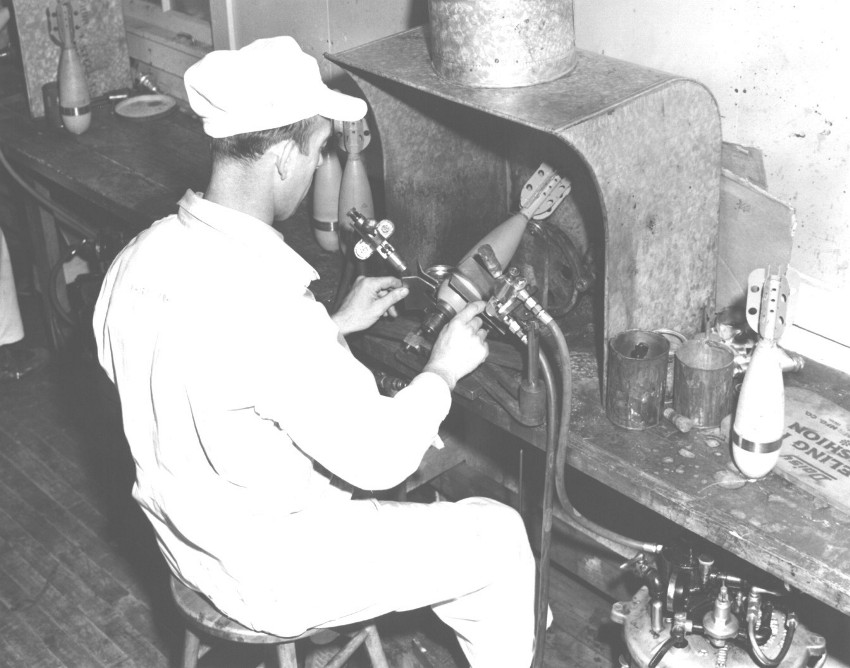 Before the bombs are fused, two stripes are sprayed on the bomb body below the burley. These are sprayed on with an air brush as shown in this view. After this operation, the necessary identification record is stenciled on the bomb.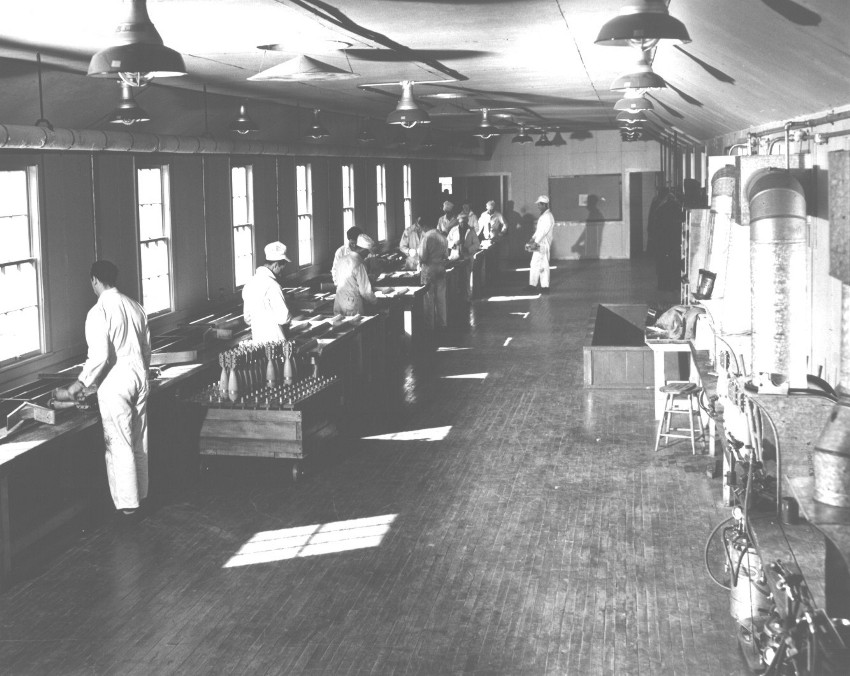 Interior view of part of the Shell and Fuse Assembly Building No 19. Part of the striping and stenciling apparatus may be seen at the right. Note the belt conveyor on the left which conveys the shells along the production line the length of the building and into Building No 20. Gates on this conveyor deflect the bombs at the proper places. On the work tables, along the conveyor, the boosters are inserted with the required disks and the fuse assembled to the bomb.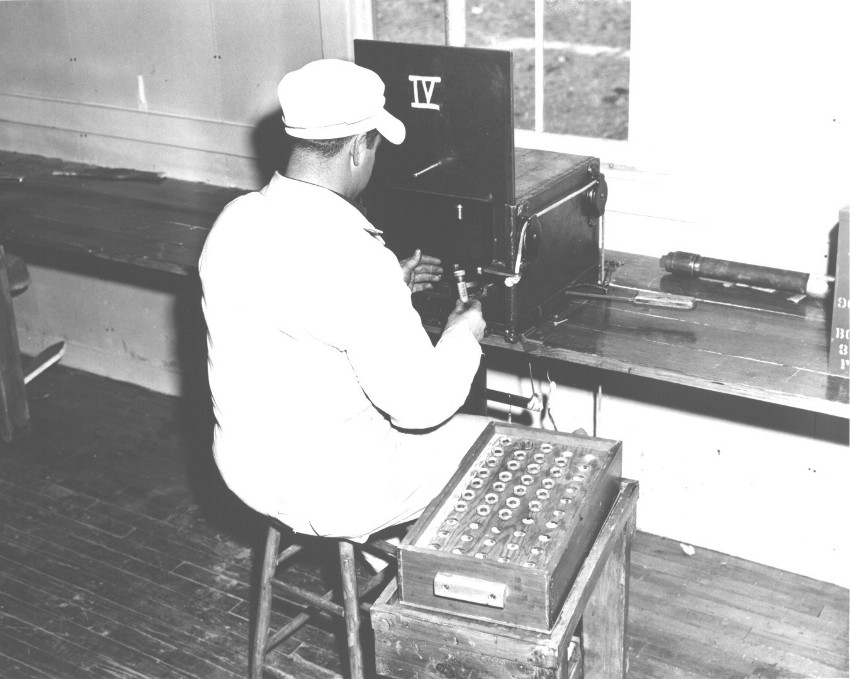 View of the crimping machine used to crimp the clip striker to the propelling cartridge.
The cartridge is inserted and the door closed before the crimping operation is performed.