NATIONAL MUNITIONS COMPANY
Eldred
Building No 35: Tetryl Pressing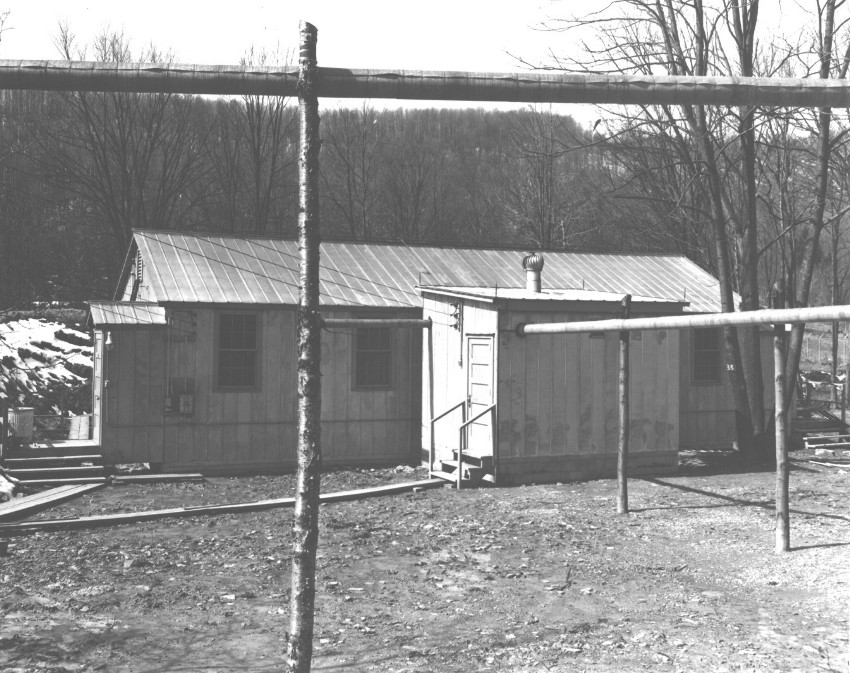 The Tetryl Press building houses four Tetryl pellet presses for making Tetryl pellets of various sizes. The building has to be air conditioned and is barricaded on two sides. The building in the foreground contains the air conditioning equipment.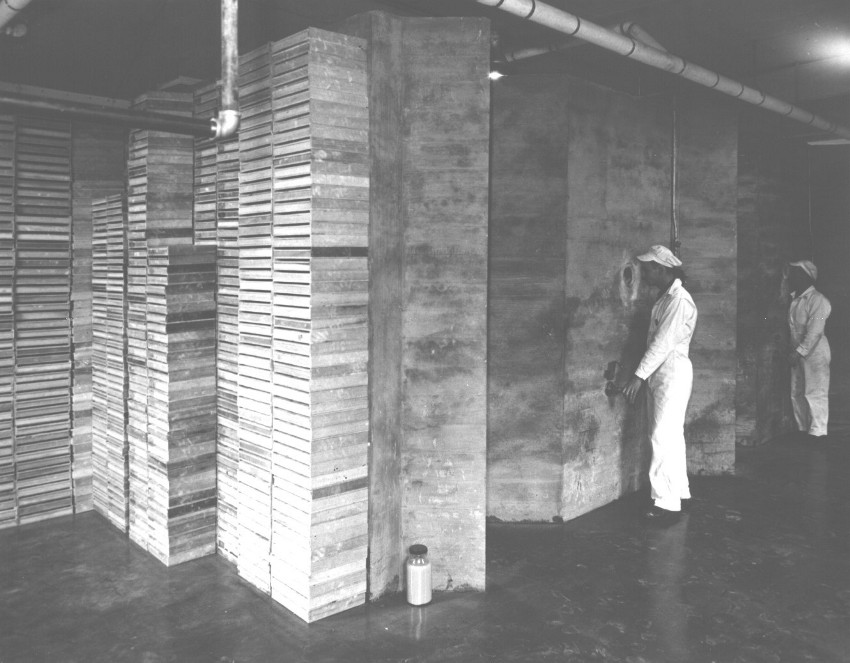 Interior view of part of Tetryl Press building showing concrete barricades around the presses. The barricades are of reinforced concrete six inches thick, and the presses are operated from the outside, the operator watchingby means of peep-holes and mirrors.
Note empty pellet boxes at the left ready to be filled.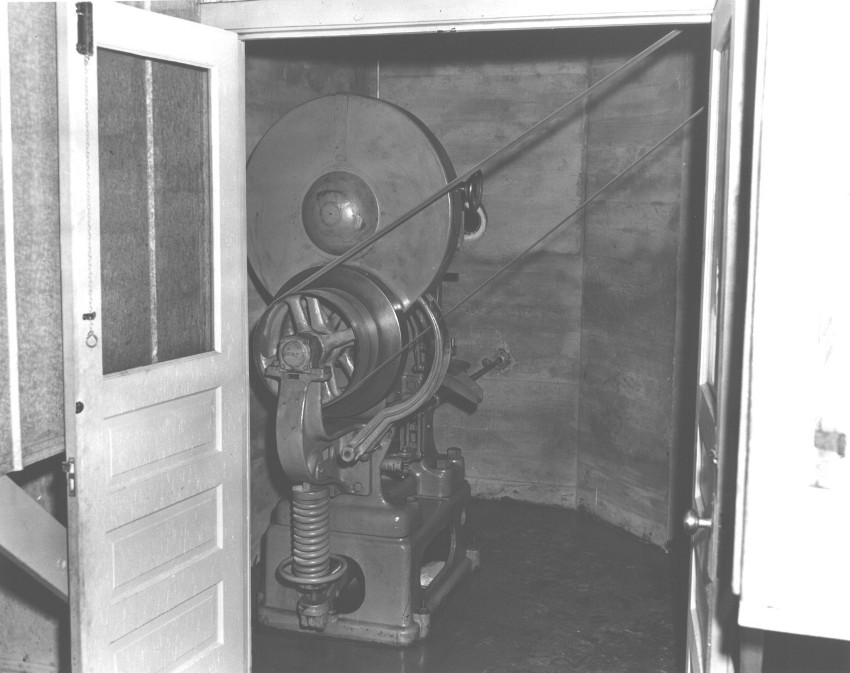 Close up view of Stokes Pellet Press. Double doors in the outside wall constitute the back of each cubicle. In case of an explosion these doors would blow off, and the force of the explosion dissipated outside instead of inside the building.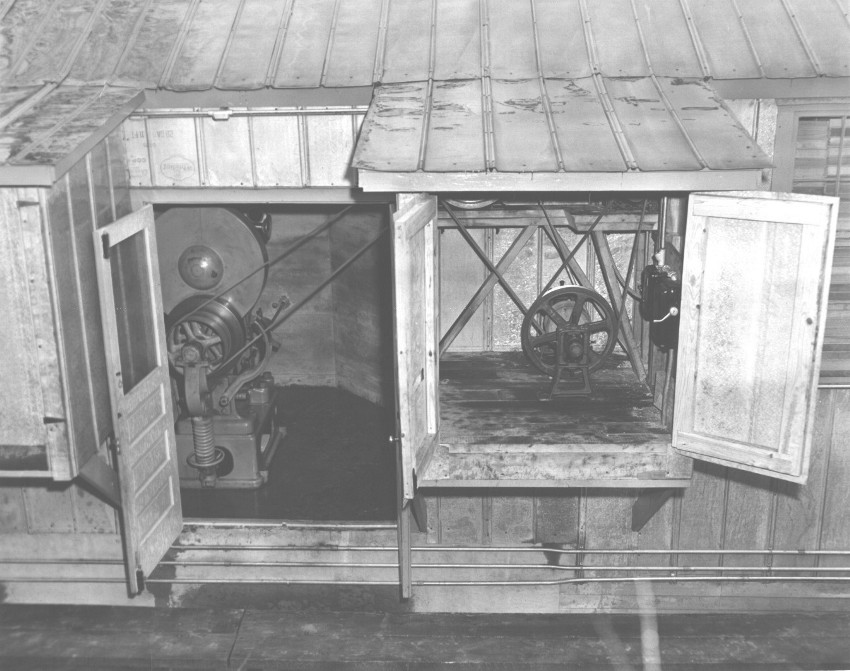 The Tetryl Presses are driven by explosion proof motors mounted outside the building, in house attached to the outside wall. In this picture both the double doors back of the press and the door of the motor house are open to show the arrangement.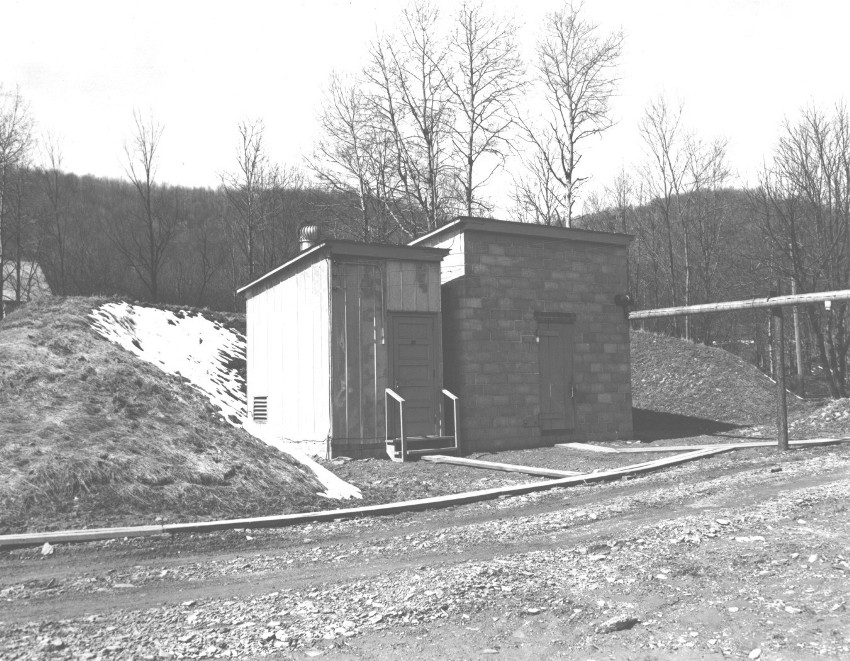 Pellet Storage Magazine, Building No 34. Typical magazine construction - weak mix cement blocks. When filled with sand, with sand layer under roof, they are proofed against high powered rifle shots. This magazine is also air conditioned by the small building left.