NATIONAL MUNITIONS COMPANY
Eldred
Buildings No 9 & 10
Bomb Shell Receiving and Cleaning
BUILDING No 9: SHELL RECEIVING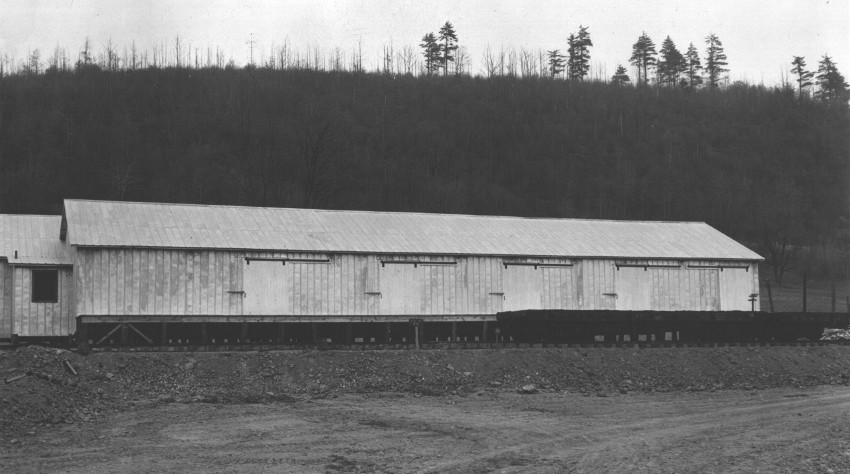 This Shell Receiving and Storage building served for receiving, operation storage and unpacking of the bomb shells from the original packages. It is serviced by the standard and narrow gauge railroads. From this building the bombs start down the line.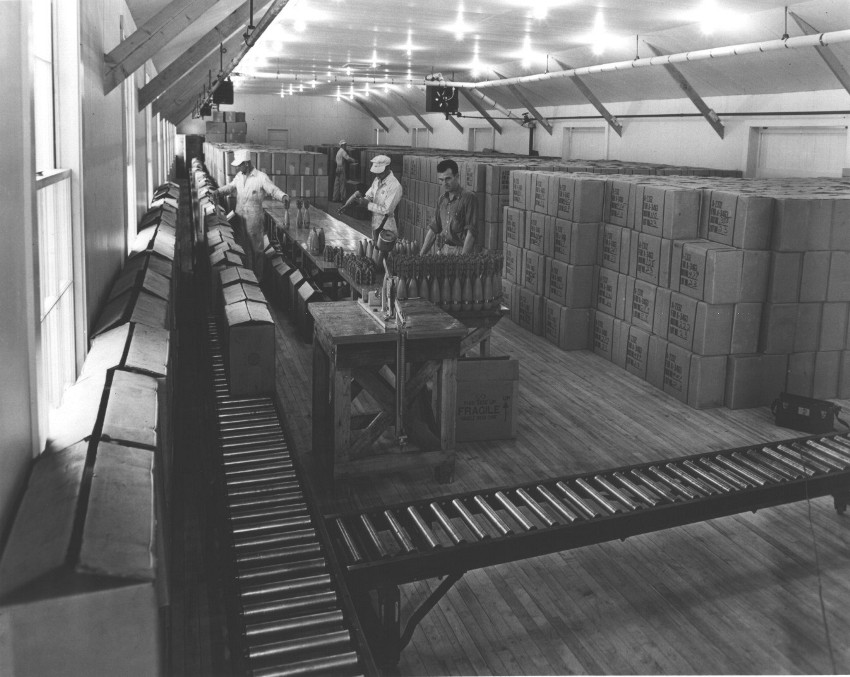 Interior of Shell Receiving Building No 9.
Note the Lamson roller conveyor for sending the bomb shells into the next building and tail stacking machine in the foreground.
BUILDING No 10: SHELL CLEANING BUILDING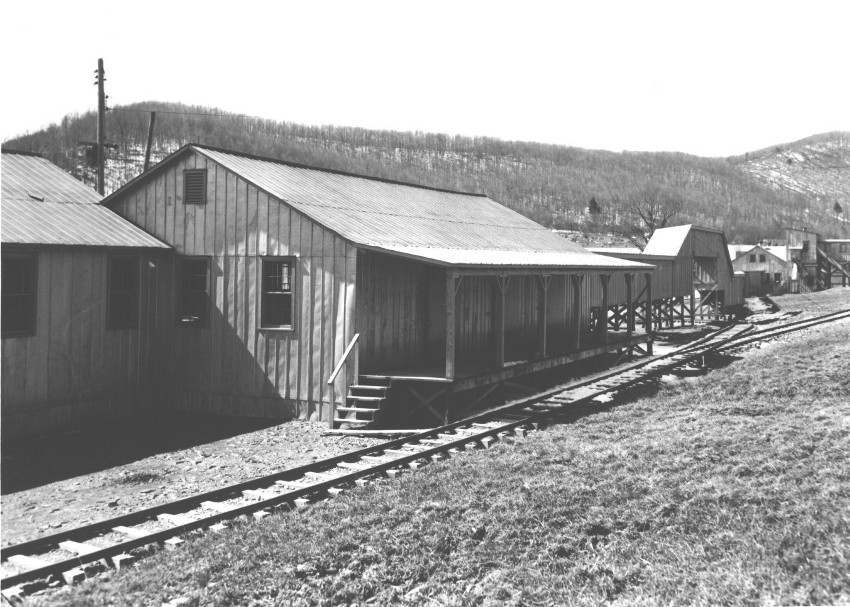 In the Shell Cleaning Building No 10 the bomb shells are cleaned and all the grease removed. This view is taken from the east and shows the conveyor passageway leading to the Shell Loading Buildings at the right.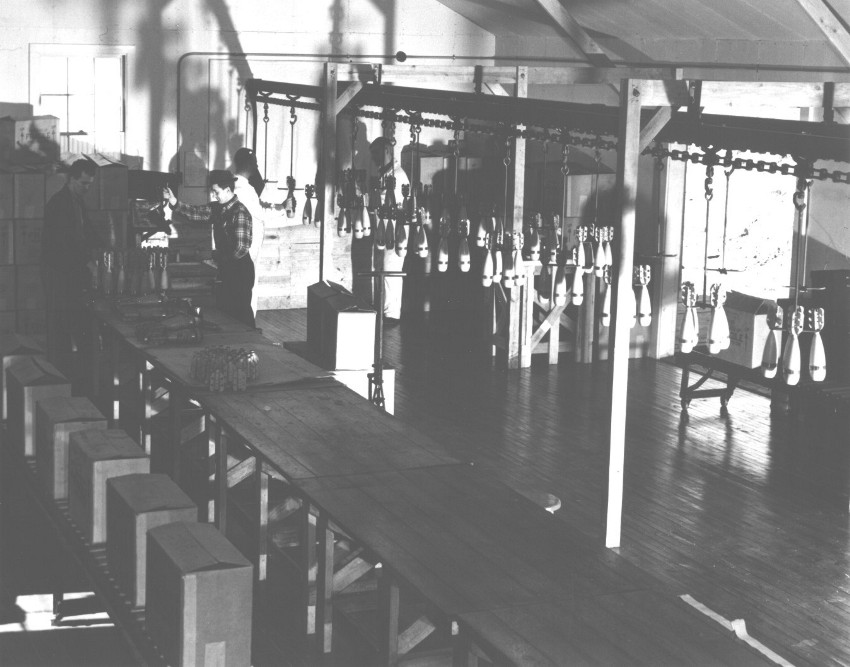 Interior view of building No 10 showing cleaned bombs hung on the conveyor to be transported to Building No 12 for loading.