NATIONAL MUNITIONS COMPANY
Eldred
Bomb Conveyor Line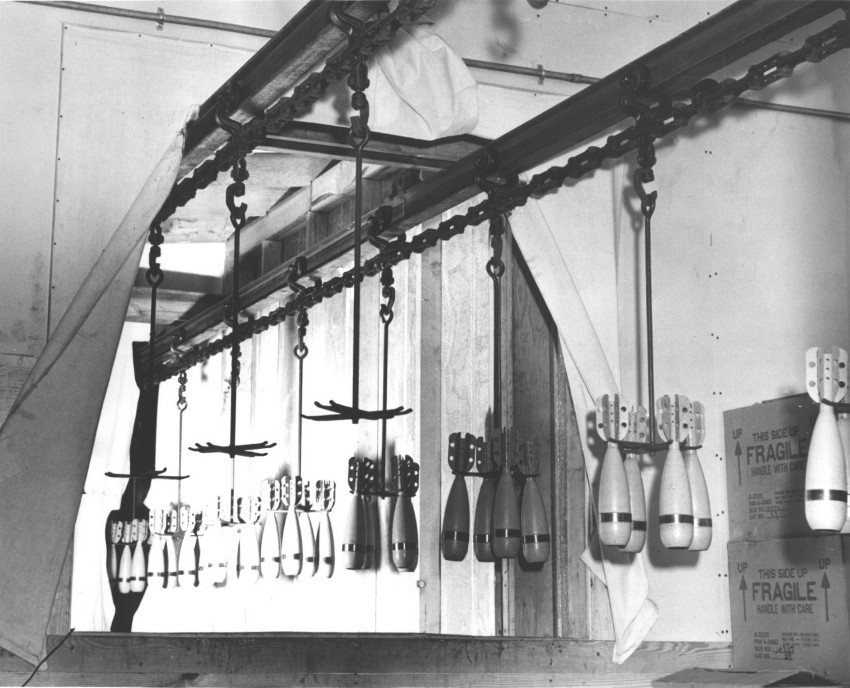 Close up view of chain conveyor loaded with cleaned bomb shells moving into the passageway to the Shell Loading Building.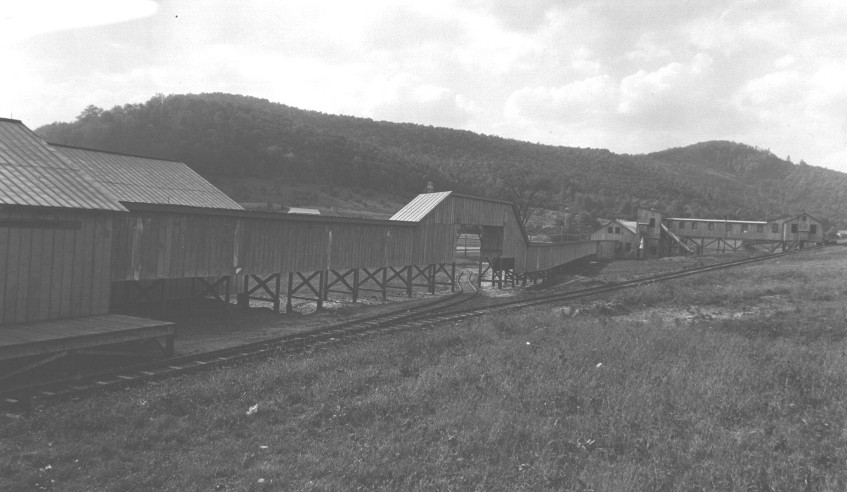 View of link conveyor passageway loading from Building No 10 to Building No 12.
This section of the passageway is over 800 ft long.
View of interior of passageway loading from Building No 10, showing type of construction and installation of conveyor
Four bomb shells can be hung on each suspended hook.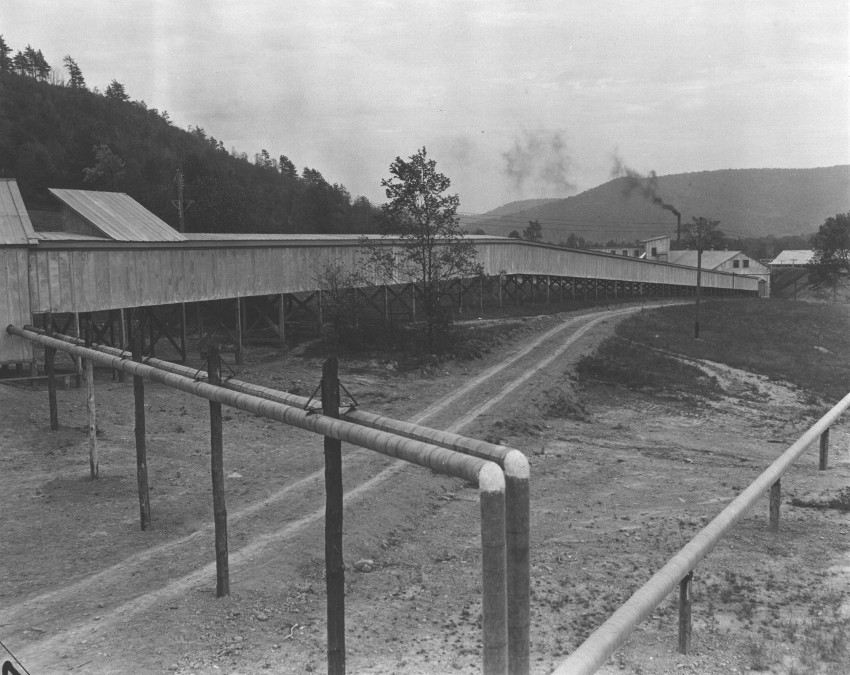 View of the conveyor passageway leading from Building No 12 to Building No 19. This section of passageway is over 600 ft long.