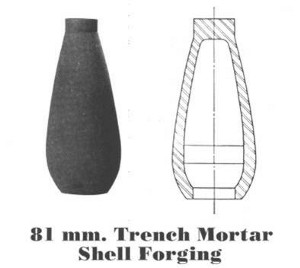 This forging was pierced from 3 3/8 inch round bar by the single shot method, a process perfected by Dresser. Over 4,700,000 mortar rounds were produced.
Weight was approximately 7 lbs.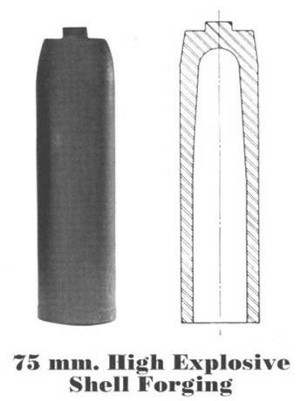 The 75 mm forging, pierced from 2 3/8 inch round bar, was produced by the upsetter method in five stages. Over 570,000 were produced. Weight was approximately 16 lbs.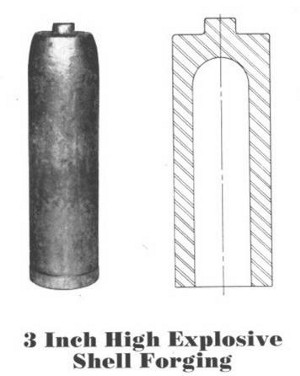 The 3 inch forging was made by a similar method to the 75 mm high explosive shell forging, by using round bar. Over 780,000 were produced. Weight was approximately 16 lbs.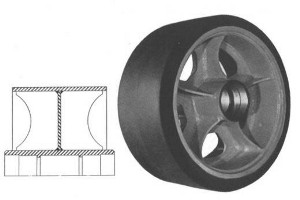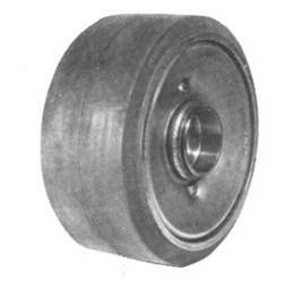 Bogie Wheels These tank wheels were completely fabricated and welded by Dresser.
Over 52,000 were produced.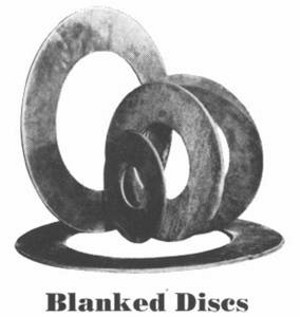 Miscellaneous blanked discs of various sizes were made for wheel components, flanges, etc.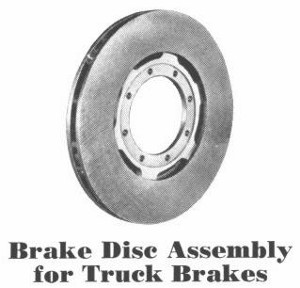 Over 138,000 of these assemblies were
made for Army trucks.
Bradford's Dresser Manufacturing Company produced millions of military related items from 1940 to 1945. The basic component of these products was a metal ring. Dresser specializes in rings, forgings, weldments and assemblies. With over 1,000 employees, Dresser was one of the largest war production facilities in McKean County producing shell forgings, stainless steel rings for aircraft, wheels and rims for armored vehicles, various clamps, couplings and repair sleeves for the Army Corps of Engineers.
Dresser surprisingly suffered from a labor strike in the summer of 1944. Bovaird & Seyfang also joined in the strike against the War Labor Board's Wage Directive. "Any stoppage of work at this time is intolerable," declared Lieutenant McCormick of the US Navy Labor Relations Office in Pittsburgh. "The Navy needs the amphibious landing craft parts the Dresser Company is manufacturing. The Army needs the shells and products of Bovaird & Seyfang which are equally important. The European invasion is on but the war has not yet been won." The strike was termed a 'wildcat' walkout because the workers did not exhaust all legal resources which includes the thirty day notice to the NLRB with the intention to strike.
Bovaird & Seyfang had been contracted to build marine diesels for the Army and regular diesels engines on Lend-Lease for Russia to supply portable power stations. Dissatisfaction over the Regional War Labor Board supplementary directive granting general pay increases failed to meet the wage demands of the Dresser Union. The strike lasted only a couple weeks and work was later resumed.
In January 1945, Dresser added a new mortar shell plant. The increased space was for shot blasting and inspecting 75,000 additional shells monthly. Production on the upsetter increased the production by sixty percent. The 81 mm shell production delivery schedule called for 40,000 shells from the upsetters in February and 75,000 per month thereafter beginning in March of 1945. The increased production in the plant was to approximately 200,000 shells per month. The new upsetters produced open end forgings, not nosed as before.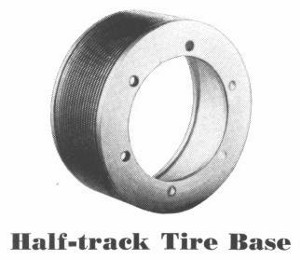 Made from special mill section.
Over 145,000 made.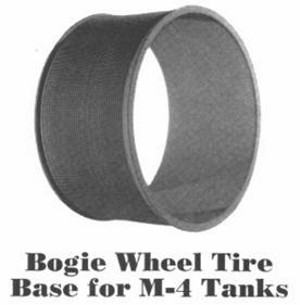 Made from special mill section.
Over 272,000 made.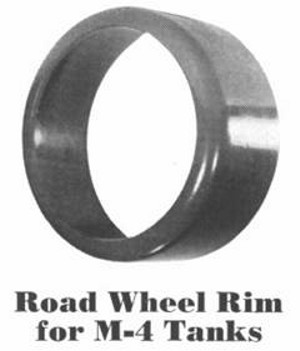 85° flange cold formed on hydraulic presses. Over 200,000 made.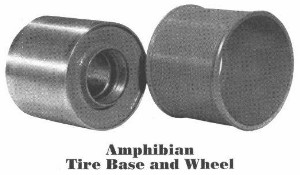 Over 25,000 made.