Otto Township Sesquicentennial 1854 - 2004
May 12, 1880 Fire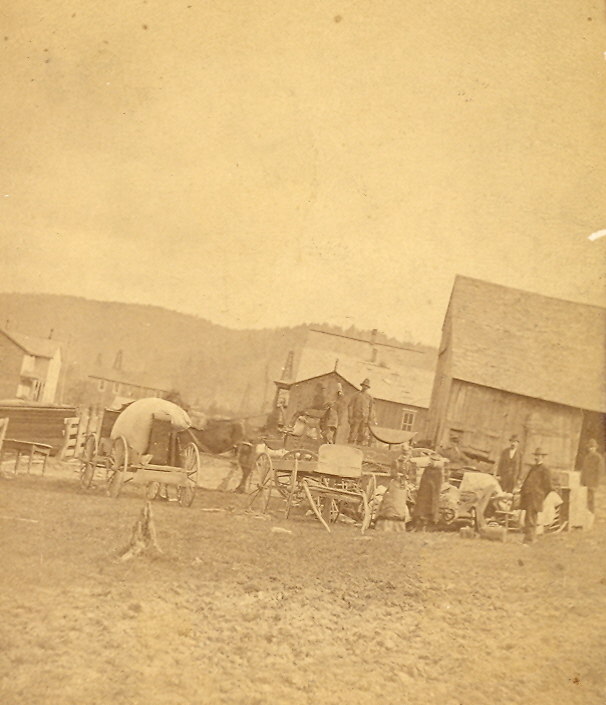 Above: Upper side of Duke Centre in front of William Middaugh's old house and along side of the old barn during the big fire excitement.

Below: The big scene at Duke Centre, May 12, 1880. Caused by the great fire of Tram Hollow in which three towns were completely burned out. Over 300 oil rigs were burned also. A fierce wind raging causes the inhabitants of Duke Centre to fear for their property, and they removed much of their personal goods to the hillsides for safety. The scene was one long to be remembered.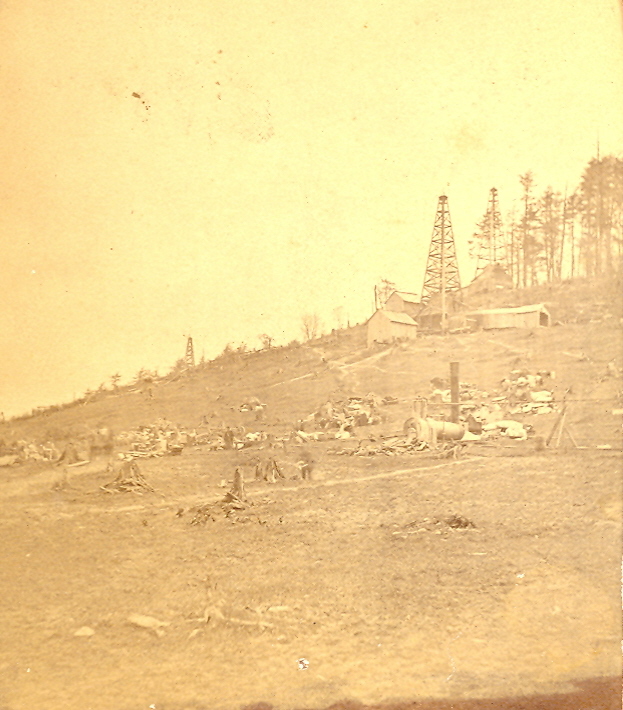 L. W. ZUVER,
Photographer,
DUKE CENTRE, PA.

JFG Photograph Collection.