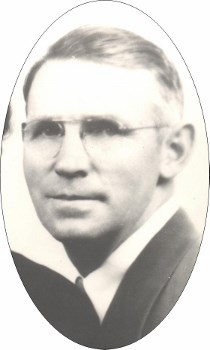 November 12, 1951 - Eldred, PA - Harry W. Boyd, Sr., age 49, was killed instantly in an acid explosion at National Powder Company. Seriously injured in the explosion was John MacMartin, age 29, of Main Settlement. The injured man was taken by Eldred ambulance service to St. Francis Hospital in Olean, NY, after being treated by Dr. Robert Krall of Eldred at the scene. He was reported to have a broken leg, arm and pelvis, and severe acid burns of the face and arms.
Mr. Boyd was employed by National Powder several years and born at Barnes, Warren County, PA, in 1902. He attended Sheffield schools and resided in Eldred the last twenty years. Mr. Boyd was survived by his wife Dorothy Mitchell Boyd; three daughters, Mrs. Ronald T. Smith, Miss Mattie Lou Boyd and Mrs. Margaret Lippert; two sons, Harry Boyd, Jr., and William Boyd; and a step-son, John Mitchell.
John MacMartin died in 2012.